Opus Collection
By Acoustek-UK
The Opus Collection features a series of 8 unique, modular acoustic blades that are either suspended from a ceiling or attached in complimentary manner to a wall…
Opus Collection
By Acoustek-UK
The Opus Collection features a series of 8 unique, modular acoustic blades that are either suspended from a ceiling or attached in complimentary manner to a wall…
The Opus collection features a series of 8 unique, modular acoustic blades that are either suspended from a ceiling or attached in complimentary manner to a wall.
Complete the Acoustek treatment with LED lighting, choose a lumen size to suit your illumination needs, whether suspended or wall mounted, bright or walls washed with mood lighting, Acoustek have a variety of options.
Opus Acoustic® Blades perform extremely well both acoustically and with room heat dissipation. The heat flows upwards past the blades whilst reverberate noise is intercepted within the increased surface area & absorbed.
All blades have been engineered and designed to absorb distinctive harmonised sounds, producing NRC ratings from 0.7 to 0.9 – depending on blade size and spacings – this means absorbing between 70% to 90% of reverberate noise.
Without such reverberation treatment, the "reverberate times" of these typical boardrooms would be 0.90. With treatment as illustrated, reverberate time would be 0.39. (Recommendation for this size room: 0.40. Reference: BSEN ISO 338 part 2 acoustics 'measurement of room acoustic parameters').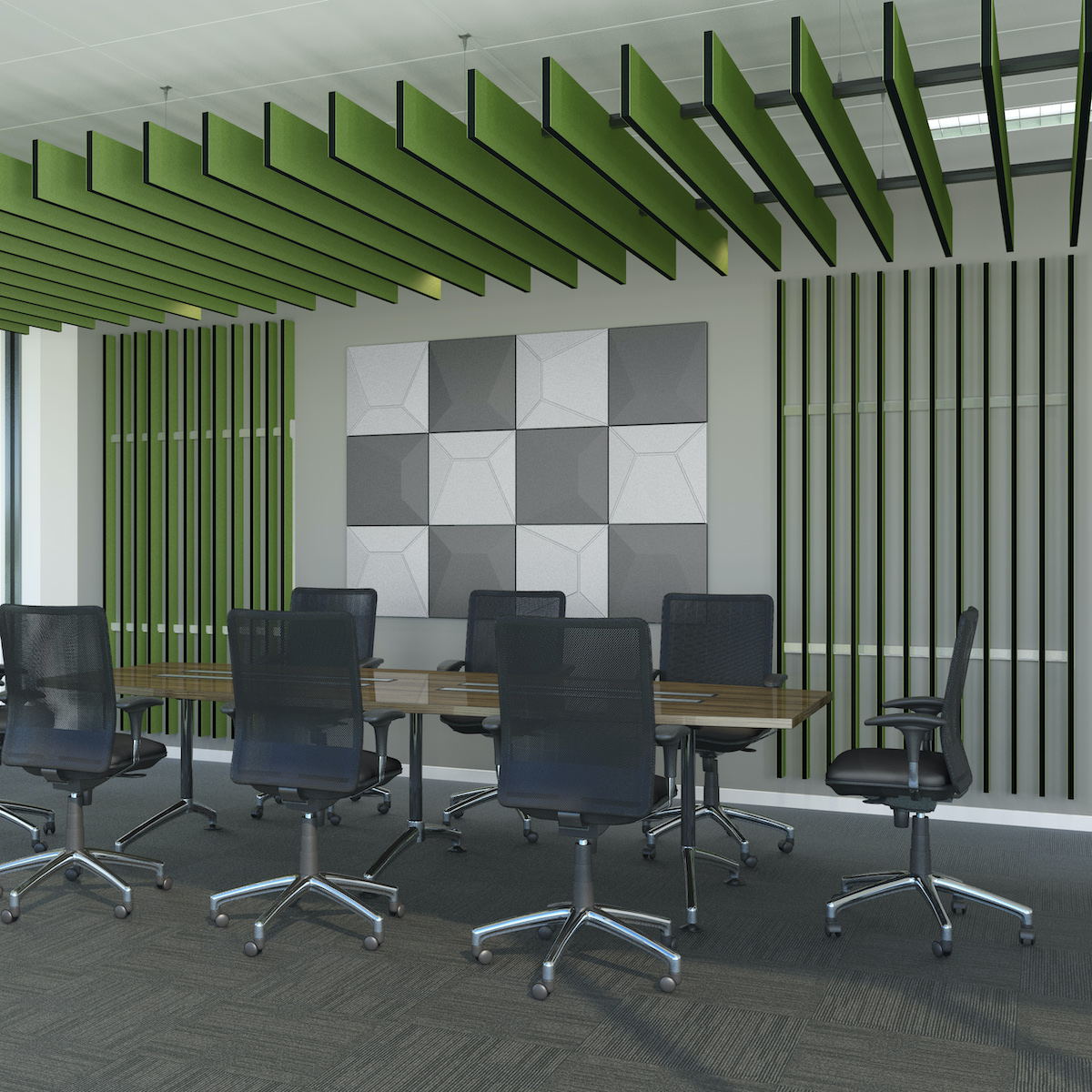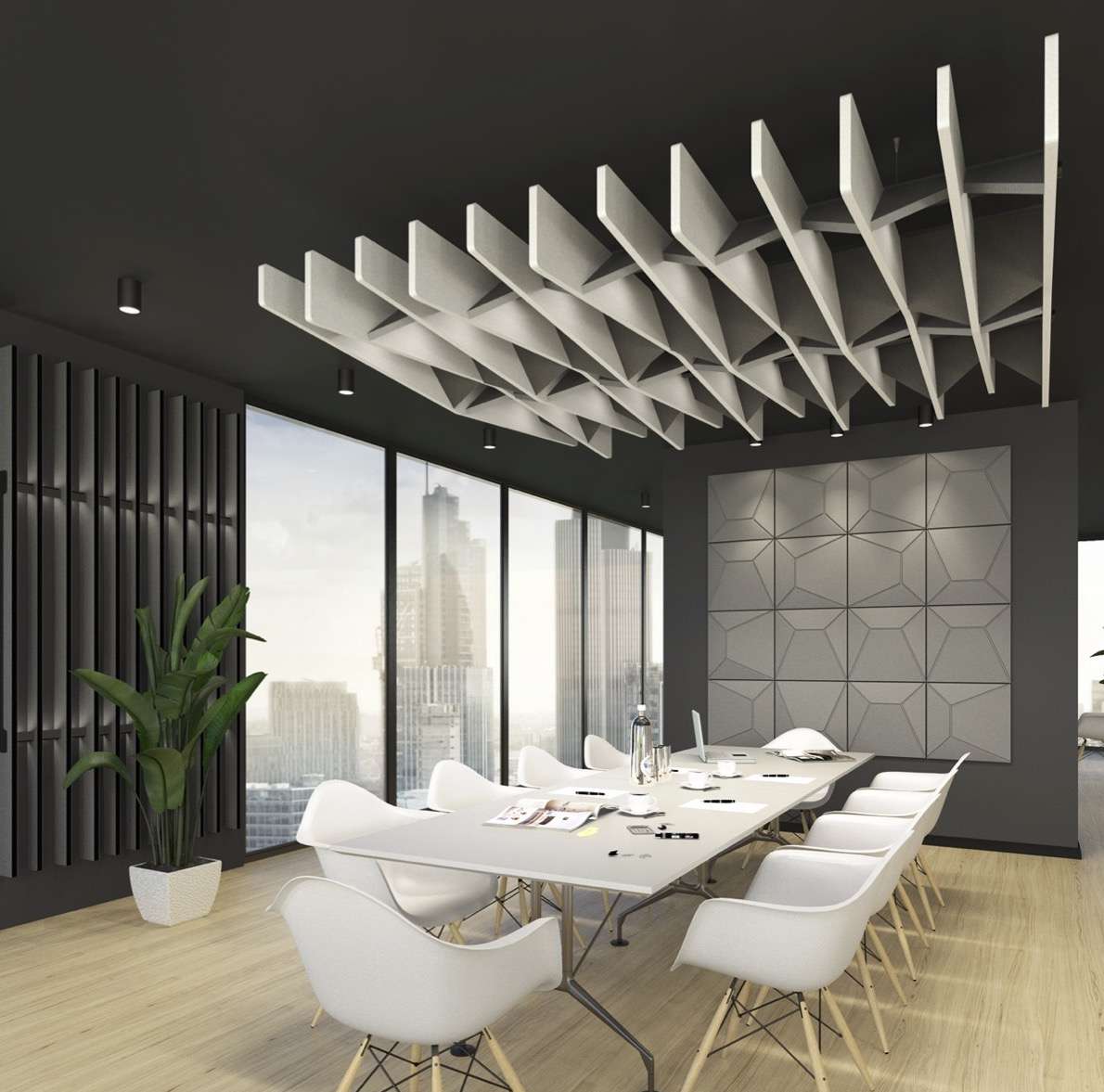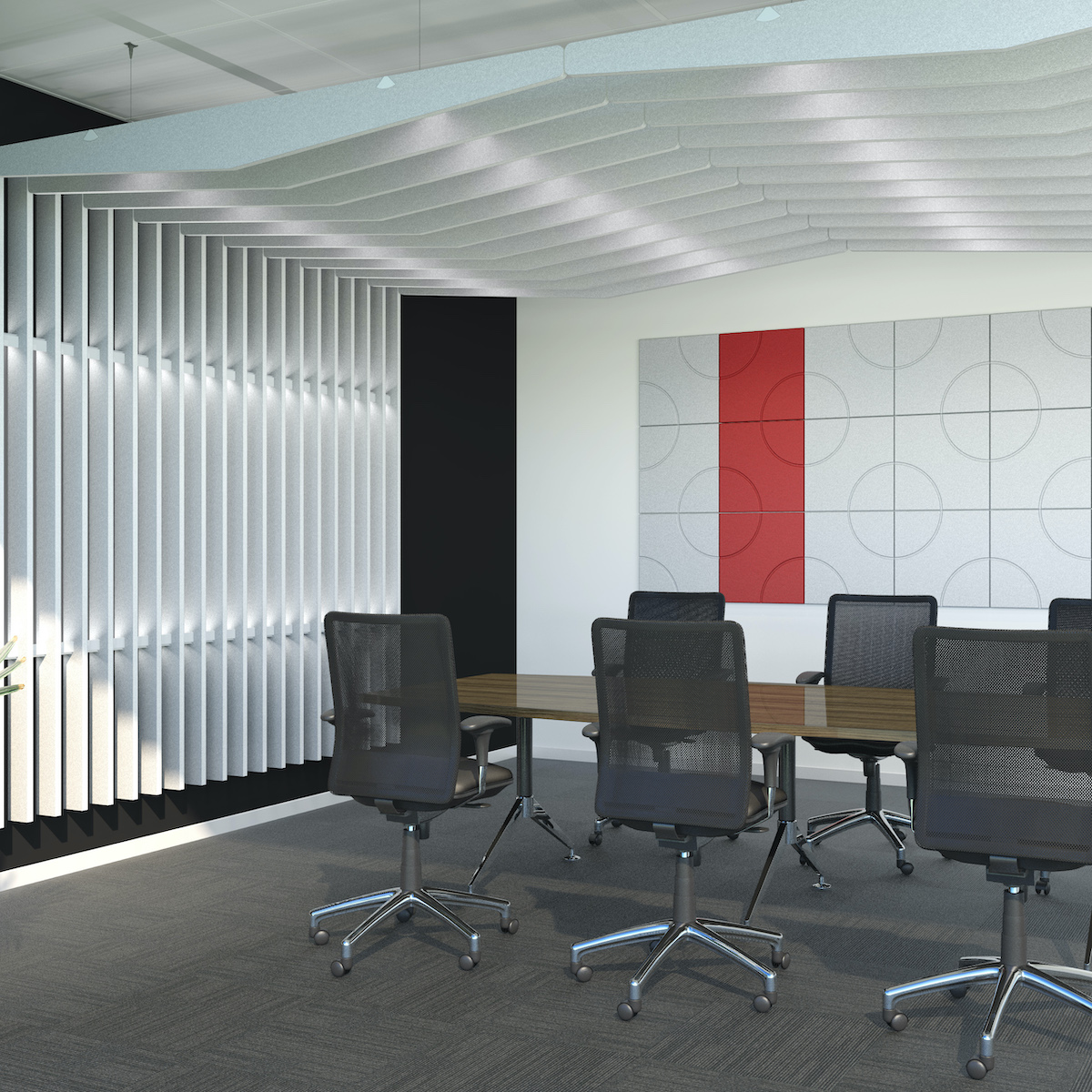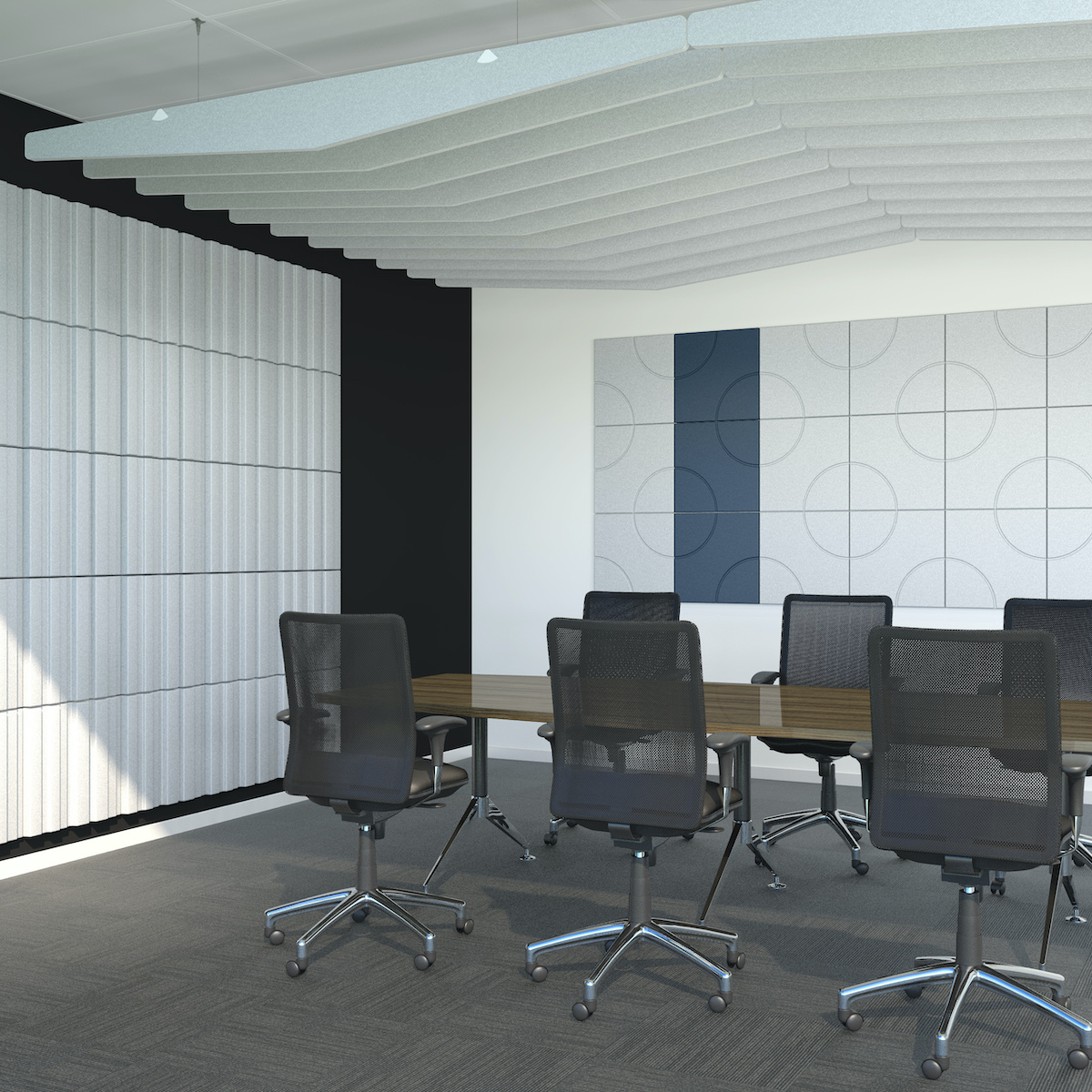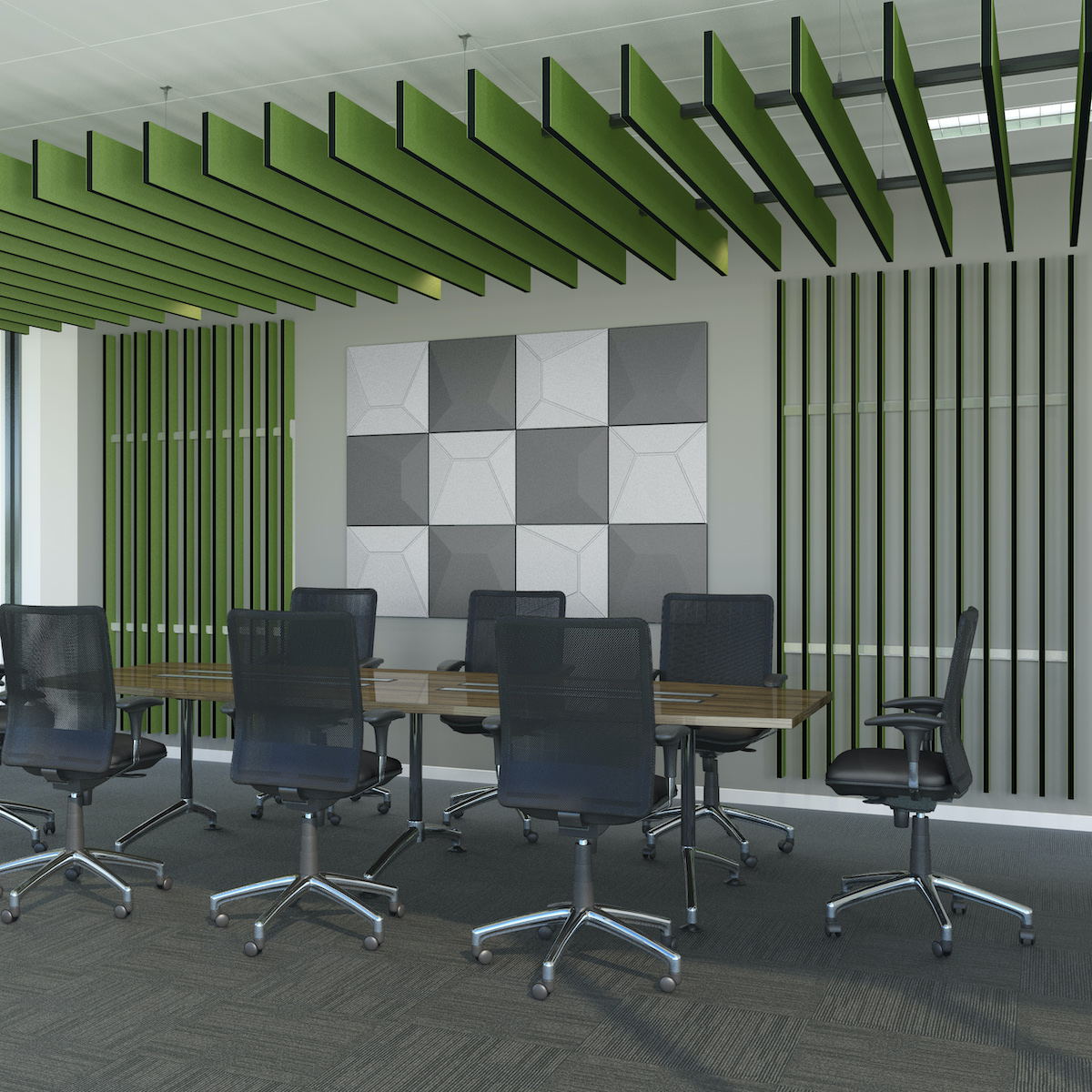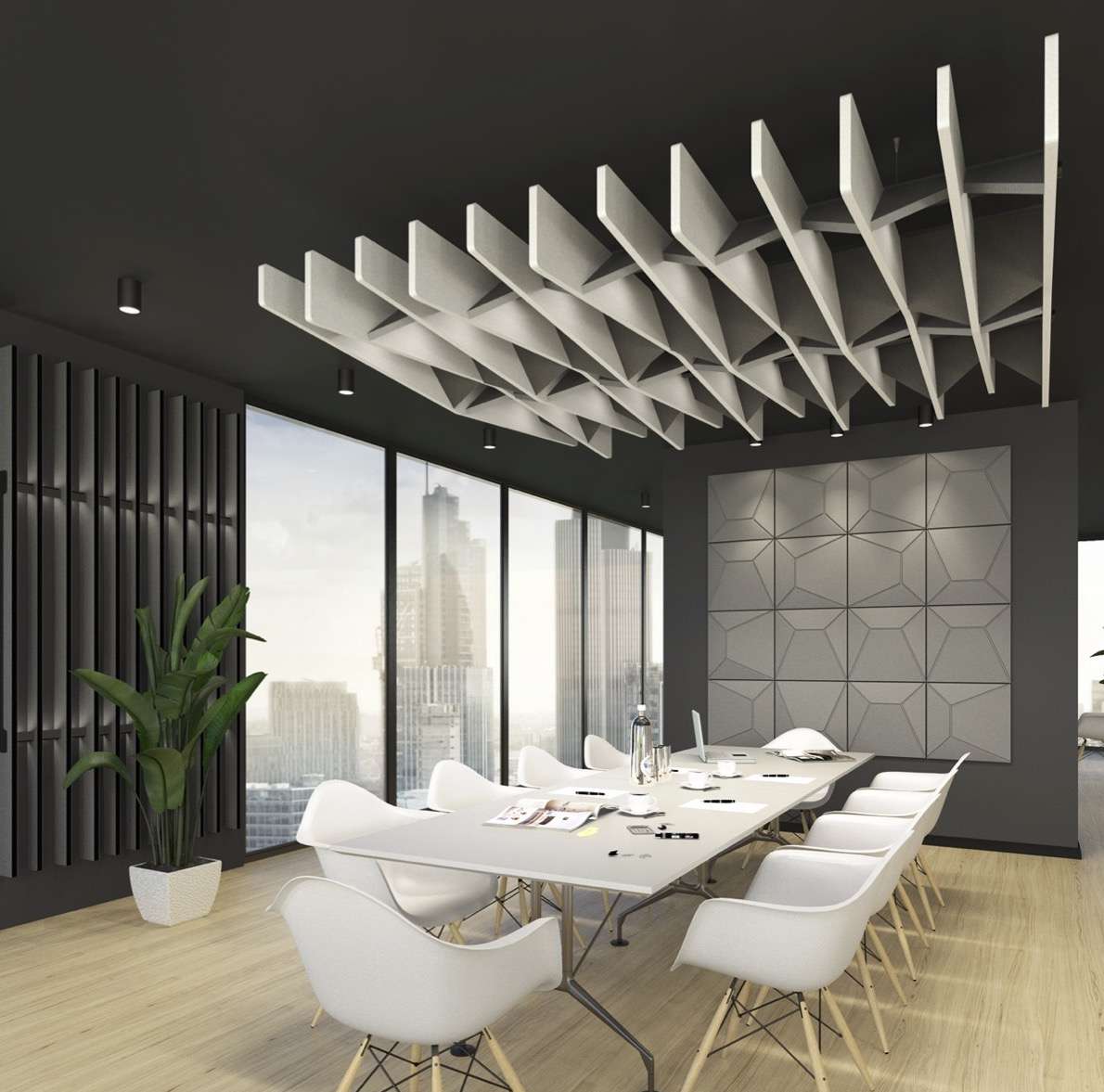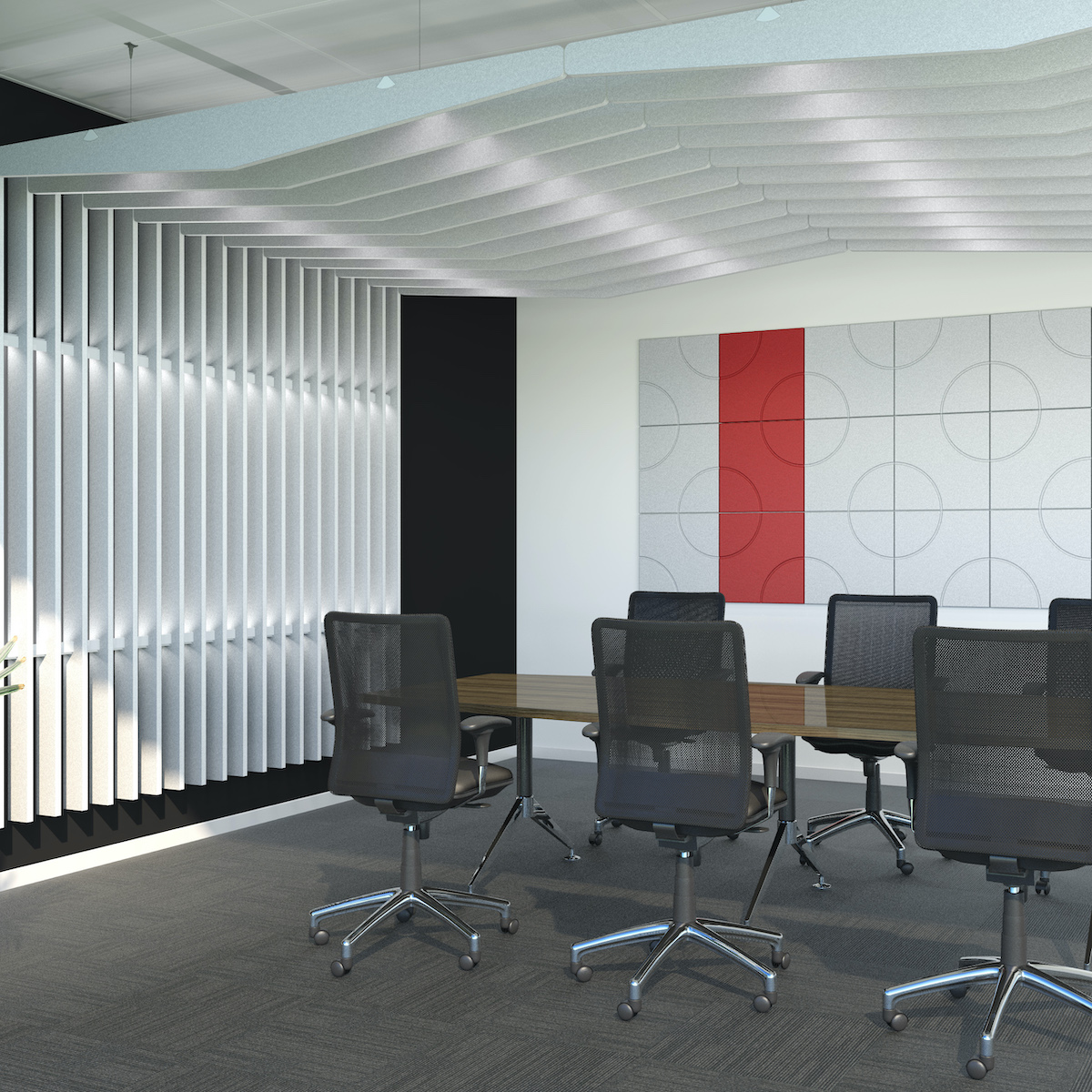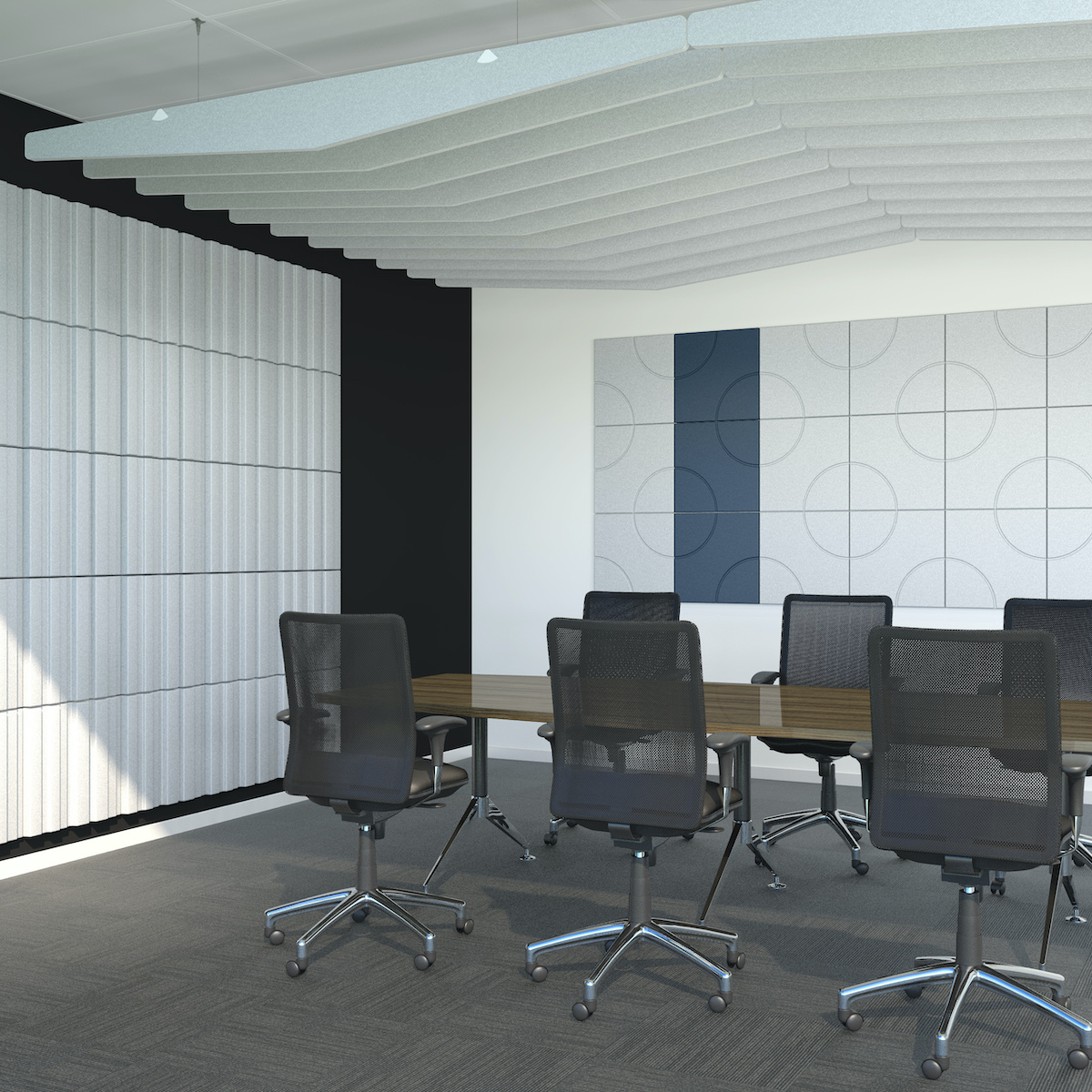 WANT MORE DETAILED INFORMATION ABOUT THE OPUS COLLECTION?
If you feel like the Opus range of acoustic blades could suit your indoor space, then click on the download button below to get a copy of our product brochure with further details.

Stay in touch
Stay in touch. Sign up to our mailing list below for access to our catalogue and exclusive offers.
(By subscribing to our email list, you consent to receiving emails from Acoustek. You can unsubscribe at any time).