About Us
Through sophisticated noise reduction techniques, Acoustek transforms indoor communal areas into more harmonious, enjoyable places to be in. As pioneers in reverberate acoustic solutions, we're constantly combining science, research and real world human interactions to create innovative sound paneling that lasts a building's lifetime…
About Us
Through sophisticated noise reduction techniques, Acoustek transforms indoor communal areas into more harmonious, enjoyable places to be in. As pioneers in reverberate acoustic solutions, we're constantly combining science, research and real world human interactions to create innovative sound paneling that lasts a building's lifetime…
Improving the world through auditory absorptive design.
Reverberate noise is the chatter that disrupts busy indoor spaces.
Often referred to as the 100th monkey principle, every indoor area has a tipping point where noise stops being a pleasant ambience and starts becoming an active irritation. Because contemporary buildings are designed to be light, bright, people filled and collaborative, this is a common issue that can be complex to solve in a modern, stylish, sustainable manner.
This is where Acoustek comes in.
Through sophisticated noise reduction techniques, Acoustek transforms indoor communal areas into more harmonious, enjoyable places to be in. As pioneers in reverberate acoustic solutions, we're constantly combining science, research and real world human interactions to create innovative sound paneling that lasts a building's lifetime.
The entire Acoustek team has a genuine passion for acoustics, meaning that no challenge or space is too complex.
What We Do
Manufactured and designed in the UK and Australia, we work closely with our international distributors to design, innovate and create acoustic solutions by constantly exploring ideas on new installation approaches.
Our design and manufacturing process ensures our products are not only of a high quality standard, but that it is innovative, high-end, cutting-edge and convey exceptional auditory excellence.
Acoustic enhancement through disruptive noise absorption is our area of expertise. When working with Acoustek you are guaranteed that every product we offer is the most premium, effective and sustainable solution currently available in the market.
We distribute a wide range of acoustic solutions that are easily installed on a large or small scale.
Explore our range of solutions or get in touch to find out more.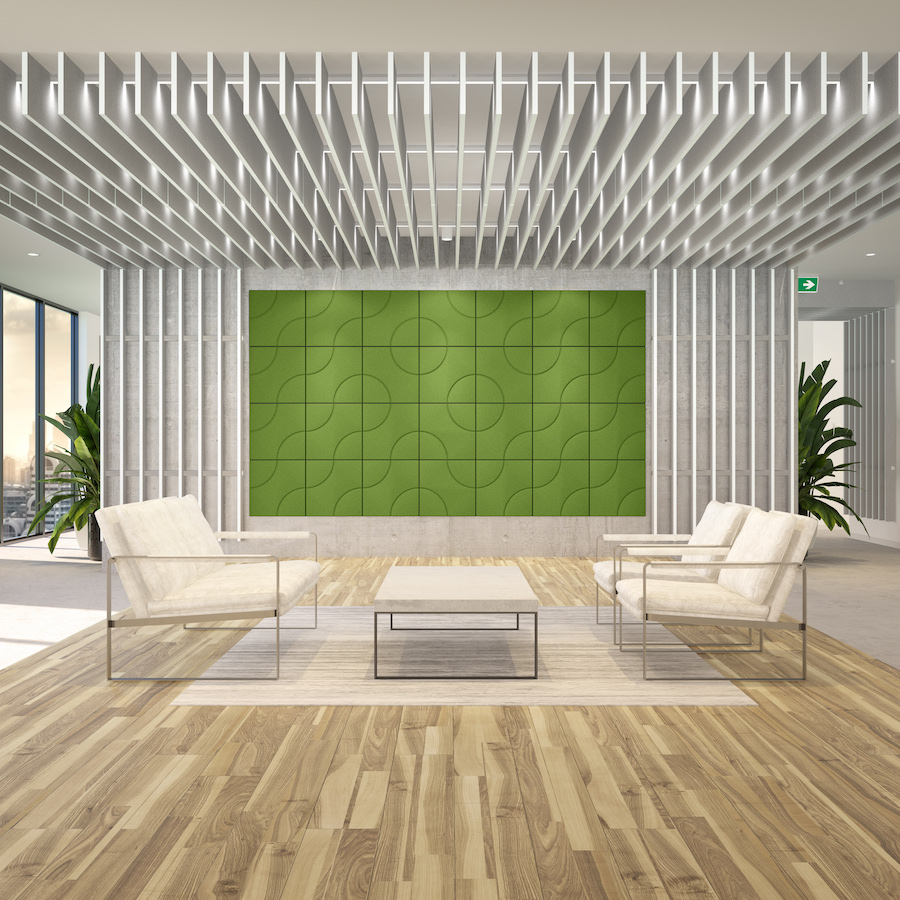 Why Acoustek?
At Acoustek, our collection of products are amongst one of the most efficient methods of reducing reverberate noise in busy, open plan indoor spaces. By reducing unwanted noise, communal spaces become happier, healthier and more productive indoor environments to be in.
Our acoustic products focus on aesthetic and audio enhancement, and are designed to be fully adaptable to the spaces they are installed in. Through unique designs and products, this opens infinite possibilities for designers to create ambient decor while enhancing either a conversation-friendly, privacy-needed or concentration-focused environment.

Stay in touch
Stay in touch. Sign up to our mailing list below for access to our catalogue and exclusive offers.
(By subscribing to our email list, you consent to receiving emails from Acoustek. You can unsubscribe at any time).